Posted on August 21, 2013
The Good, the Bad and the Ugly / Il buono, il brutto, il cattivo. (1966)
Adventure | Western
A cashbox containing $200,000, that was stolen and hidden in an unmarked grave, is the focus of three men: two criminals and a stranger.
Starring: Clint Eastwood, Eli Wallach, Lee Van Cleef, Rada Rassimov, Aldo Giuffrè, Luigi Pistilli
Director: Sergio Leone
TechInfo:
The.Good.the.Bad.and.the.Ugly.1966.RERiP.720p.BluRay.x264-WiKi
.Plot
TAGLINE……………….: The Good, the Bad and the Ugly
GENRE…………………: Adventure | Western
IMDb RATING……………: 9.0/10 (307,066 votes) Top 250 #5
IMDb LINK……………..: http://www.imdb.com/title/tt0060196/
.Release.Info
ENCODER……………….: YiFan @ WiKi
RELEASE DATE…………..: 2013-08-14
RELEASE SIZE…………..: 12.69 G
SOURCE………………..: UNCUT 1080p ITA Mondo Bluray Remux VC1 FLAC5.1-DON
.Media.Info
RUNTIME……………….: 2h:54m:24s
VIDEO CODEC……………: x264 @ 9500Kbps
RESOLUTION…………….: 1280×544
DISPLAY ASPECT RATIO……: 2.353:1
FRAME RATE…………….: 23.976 fps
AUDiO CODEC……………: English AC3 @ 640Kbps
AUDiO CODEC……………: English AAC @ 138Kbps (Commentary1)
AUDiO CODEC……………: English AAC @ 140Kbps (Commentary2)
CHAPTERS………………: 37 Chapters (Titled)
.Note
A lot of sweat is saved again thanks to DON's remux. The Mondo transfer has a better picture quality and a larger effective picture area compared to the MGM transfer. The English audio track from the MGM transfer is used since the Mondo transfer does not have an English audio track.
.x264.Info
x264 [info]: profile High, level 4.1 @ pass2
x264 [info]: frame I:1689 Avg QP:16.86 size:148642
x264 [info]: frame P:45515 Avg QP:19.36 size: 78912
x264 [info]: frame B:203676 Avg QP:21.19 size: 42142
x264 [info]: consecutive B-frames: 0.9% 0.6% 2.3% 10.6% 11.6% 61.6% 5.9% 1.8% 3.1% 0.9% 0.7%
Screenshot:
.Comparisons
Source vs. WiKi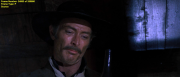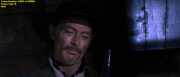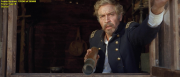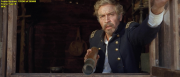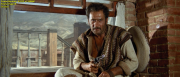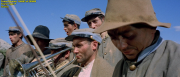 .More.Screens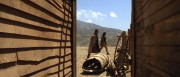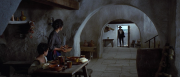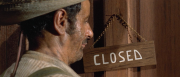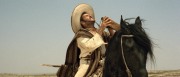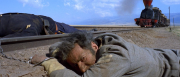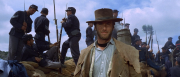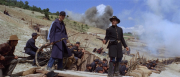 Download Links:
ExtMatrix:
20130820TGTBATU1966RW.part01.ra
20130820TGTBATU1966RW.part02.ra
20130820TGTBATU1966RW.part03.ra
20130820TGTBATU1966RW.part04.ra
20130820TGTBATU1966RW.part05.ra
20130820TGTBATU1966RW.part06.ra
20130820TGTBATU1966RW.part07.ra
20130820TGTBATU1966RW.part08.ra
20130820TGTBATU1966RW.part09.ra
20130820TGTBATU1966RW.part10.ra
20130820TGTBATU1966RW.part11.ra
20130820TGTBATU1966RW.part12.ra
20130820TGTBATU1966RW.part13.ra
20130820TGTBATU1966RW.part14.ra