Posted on August 24, 2014
The Flying Guillotine / Xue di zi (1975)
Action | Drama
The Emperor's armies have developed a new weapon: a thrown blade that can remove someone's head from long distance. As the paranoid Emperor begins decapitating anyone he fears might be a threat, his guard Mau Tang becomes disillusioned with the excesses of his master. He leaves his post and takes up the quiet life of farming and raising a family. Eventually, though, his past catches up with him, and he must find a way to fight the flying guillotine if he is to save his head.
Starring: Kuan Tai Chen, Feng Ku, Hung Wei, Wu Chi Liu, Ti Ai, Wei Tu Lin, Yue Wong, Yang Chiang
Director: Meng Hua Ho
TechInfo:
The.Flying.Guillotine.1975.720p.BluRay.x264-WiKi
.Plot
TAGLINE……………….: The Flying Guillotine
GENRE…………………: Action | Drama
IMDb RATING……………: 7.1/10 (379 votes)
IMDb LINK……………..: http://www.imdb.com/title/tt0071512/
.Release.Info
ENCODER……………….: AdzsC @ WiKi
RELEASE DATE…………..: 2014-08-23
RELEASE SIZE…………..: 6.09 GiB
SOURCE………………..: 1080p JPN Blu-ray AVC LPCM 2.0-ADC
.Media.Info
RUNTIME……………….: 1h:45m:34s
VIDEO CODEC……………: x264 @ 8000 Kbps
RESOLUTION…………….: 1280×542 (2.36:1)
FRAME RATE…………….: 23.976 fps
AUDiO CODEC……………: Mandarin DD 2.0 @ 256 Kbps
SUBTiTLES……………..: N/A
CHAPTERS………………: Yes
.Notes
Overlay was used for dirty lines.
.x264.Info
x264 [info]: profile High, level 4.1 @ pass2
x264 [info]: frame I:990 Avg QP:14.37 size:131929
x264 [info]: frame P:38387 Avg QP:17.01 size: 60333
x264 [info]: frame B:112510 Avg QP:18.28 size: 34562
x264 [info]: consecutive B-frames: 4.4% 5.1% 9.8% 22.7% 18.9% 30.7% 4.7% 1.6% 0.6% 0.5% 0.2% 0.3% 0.3%
Screenshot:
.Comparisons
Source vs. WiKi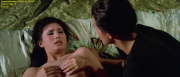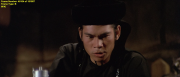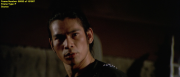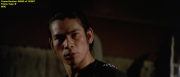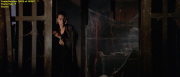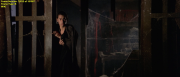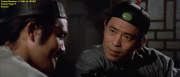 .More.Screens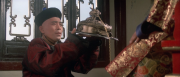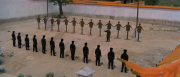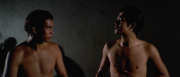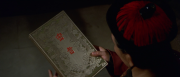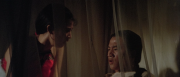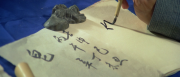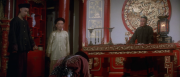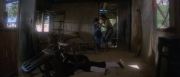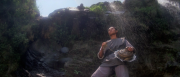 Download Links:
ExtMatrix:
20140824TFG1975W.part1.ra
20140824TFG1975W.part2.ra
20140824TFG1975W.part3.ra
20140824TFG1975W.part4.ra
20140824TFG1975W.part5.ra
20140824TFG1975W.part6.ra
20140824TFG1975W.part7.ra