Posted on August 9, 2014
Starred Up (2013)
Drama
Prison drama about a troubled and explosively violent teenager who is transferred to adult prison, where he finally meets his match – a man who also happens to be his father. 19 year-old Eric Love is a violent, young offender, prematurely thrown into the dark world of an adult prison. As he struggles to assert himself against the prison officers and the other inmates, he has to confront his own father, Nev, a man who has spent most of his life in jail. As Eric forges allegiances with other prisoners, he learns that his rage can be overcome, and discovers the new rules of survival. But there are forces at work which threaten to destroy him….
Starring: Jack O'Connell, Ben Mendelsohn, Rupert Friend, Sam Spruell, Anthony Welsh, David Ajala
Director: David Mackenzie
TechInfo:
Starred.Up.2013.720p.BluRay.x264-WiKi
.Plot
TAGLINE……………….: Starred Up
GENRE…………………: Drama
IMDb RATING……………: 7.6/10 (3,689 votes)
IMDb LINK……………..: http://www.imdb.com/title/tt2567712/
.Release.Info
ENCODER……………….: AdzsC @ WiKi
RELEASE DATE…………..: 2014-08-09
RELEASE SIZE…………..: 3.43 GiB
SOURCE………………..: 1080p Blu-ray AVC DTS-HD MA 5.1-PCH
.Media.Info
RUNTIME……………….: 1h:45m:56s
VIDEO CODEC……………: x264 @ 4000 Kbps
RESOLUTION…………….: 1280×536 (2.39:1)
FRAME RATE…………….: 23.976 fps
AUDiO CODEC……………: English DD 5.1 @ 640 Kbps
SUBTiTLES……………..: English, English SDH
CHAPTERS………………: Yes
.Notes
94095 to 94418 frames are overcropped due to the wider black border.
.x264.Info
x264 [info]: profile High, level 4.1 @ pass2
x264 [info]: frame I:1071 Avg QP:12.09 size:104951
x264 [info]: frame P:34017 Avg QP:14.77 size: 40458
x264 [info]: frame B:117313 Avg QP:16.13 size: 14383
x264 [info]: consecutive B-frames: 2.2% 3.5% 10.8% 18.6% 16.4% 35.1% 5.8% 2.8% 1.8% 1.6% 1.4%
Screenshot:
.Comparisons
Source vs. WiKi
.More.Screens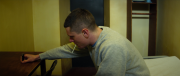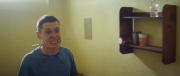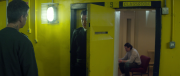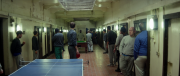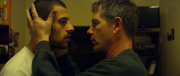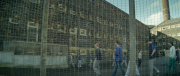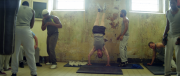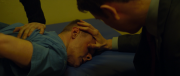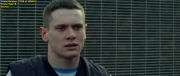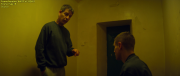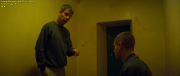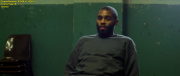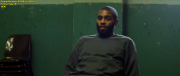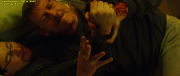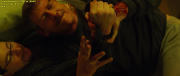 Download Links:
ExtMatrix: