Posted on April 4, 2014
Kulový blesk / Ball Lightning (1979)
Comedy
A comedy about an exchange of twelve apartments that its organizer, lawyer Radost, rightfully called Ball Lightning Event. To prepare, organize and carry out exchange of twelve apartments is a work worthy of the master. That's also who Dr. Radosta, who is excellently played by Rudolf Hrusinsky, is.
Starring: Rudolf Hrusínský, Karel Kalas, Josef Abrhám, Daniela Kolárová, Bedrich Prokos, Zita Kabátová, Milada Jezková
Director: Zdenek Podskalský, Ladislav Smoljak
TechInfo:
Kulovy.blesk.1979.720p.HDTV.x264-DON
RUNTIME…….: 1h:22m:23s
SIZE……….: 4.09 GB
VIDEO CODEC…: x264, CRF16.5, L4.1
FRAMERATE…..: 25.000 fps
BITRATE…….: Variable ~ 6671 Kbps
RESOLUTION….: 986×720 (4:3)
AUDIO………: Czech DD 2.0 @ 448 Kbps
SUBTITLES…..: n/a
SOURCE……..: 1080p HDTV H.264 DD2.0-Rambo (thx Rambo)
ČSFD……….: http://www.csfd.cz/film/8542-kulovy-blesk/
ČSFD score….: 85% (20 250 votes)
RELEASE DATE..: 03/04/2014
NOTES………: De-logoed ČT1 HD logo. English subtitles don't exist!
Screenshot:
Source vs Encode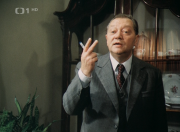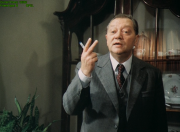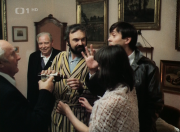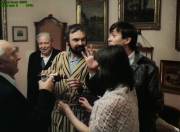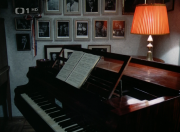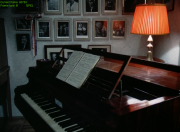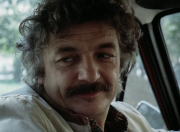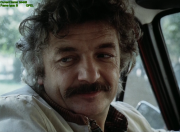 More Screens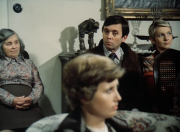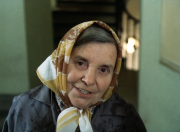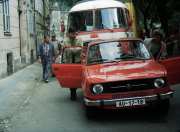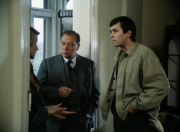 Download Links:
ExtMatrix:
20140404KB1979D.part2.ra