Posted on August 24, 2014
Eight Diagram Pole Fighter / Magnificent Pole Fighters / Wu Lang ba gua gun (1984)
Action | Drama
The Yang family was the loyal strong-arm of the Imperial army. But a jealous General betrays the Eilte Spearman and their father to the opposing Mongol army. After an ambush of a battle, only two of the seven sons survive. One remains hidden by the family while the other lives on the run. The traitorous general must find them and silence them before either of them can testify to the Emperor of his treachery.
Starring: Chia-Hui Liu, Sheng Fu, Lily Li, Kara Hui, Ching-Ching Yeung, Lung Wei Wang
Director: Chia-Liang Liu
TechInfo:
Eight.Diagram.Pole.Fighter.1984.720p.BluRay.x264-WiKi
.Plot
TAGLINE……………….: Eight Diagram Pole Fighter
GENRE…………………: Action | Drama
IMDb RATING……………: 7.7/10 (1,350 votes)
IMDb LINK……………..: http://www.imdb.com/title/tt0086606/
.Release.Info
ENCODER……………….: AdzsC @ WiKi
RELEASE DATE…………..: 2014-08-23
RELEASE SIZE…………..: 5.46 GiB
SOURCE………………..: 1080p Blu-ray AVC DTS-HD MA 2.0-CWAHD
.Media.Info
RUNTIME……………….: 1h:37m:32s
VIDEO CODEC……………: x264 @ 7500 Kbps
RESOLUTION…………….: 1280×542 (2.36:1)
FRAME RATE…………….: 23.976 fps
AUDiO CODEC……………: Cantonese DD 2.0 @ 512 Kbps
SUBTiTLES……………..: N/A
CHAPTERS………………: Yes
.Notes
Overlay was used for dirty lines.
.x264.Info
x264 [info]: profile High, level 4.1 @ pass2
x264 [info]: frame I:1014 Avg QP:15.22 size:126877
x264 [info]: frame P:32955 Avg QP:17.92 size: 60540
x264 [info]: frame B:106354 Avg QP:19.22 size: 31623
x264 [info]: consecutive B-frames: 2.4% 4.0% 9.2% 28.3% 17.2% 31.8% 4.3% 1.4% 0.6% 0.5% 0.2%
Screenshot:
.Comparisons
Source vs. WiKi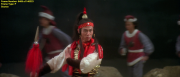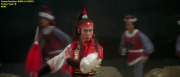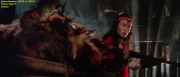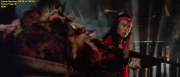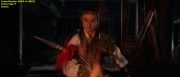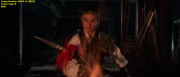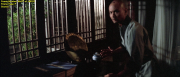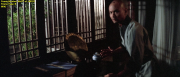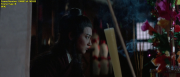 .More.Screens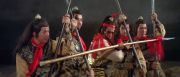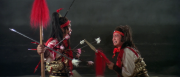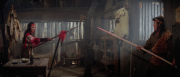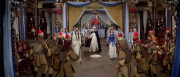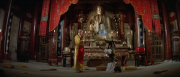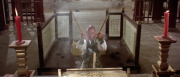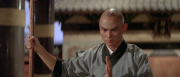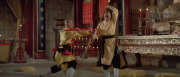 Download Links:
ExtMatrix: