Posted on January 12, 2016
Vynález zkázy / A Deadly Invention (1958)
Adventure | Fantasy | Sci-Fi
An evil millionaire named Artigas plans to use a super-explosive device to conquer the world from his headquarters inside an enormous volcano.
Starring: Lubor Tokos, Arnost Navrátil, Miroslav Holub, Frantisek Slégr, Václav Kyzlink, Jana Zatloukalová
Director: Karel Zeman
TechInfo:
Vynalez.zkazy.1958.REPACK.720p.BluRay.x264-DON
RUNTIME…….: 1h:22m:33s
SIZE……….: 7.04 GB
VIDEO CODEC…: x264, 2pass, L4.1
FRAMERATE…..: 24.000 fps
BITRATE…….: Variable ~ 12000 Kbps
RESOLUTION….: 988×720 (4:3)
AUDIO………: Czech FLAC 2.0 @ 235 Kbps
SUBTITLES…..: English, Czech (SDH)
CHAPTERS……: Yes
SOURCE……..: 1080p Blu-ray AVC DTS-HD MA 2.0-CzC (thx westside)
ČSFD……….: http://www.csfd.cz/film/10125-vynalez-zkazy/
ČSFD score….: 86% (15 232 votes)
RELEASE DATE..: 05/01/2016
NOTES………: New encode from better source (27 Mbps 24 fps).
Screenshot:
Source vs Encode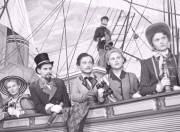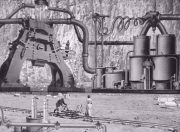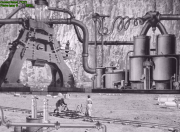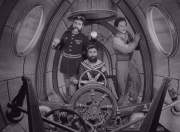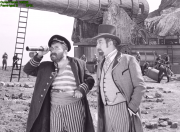 More Screens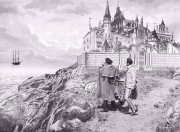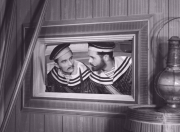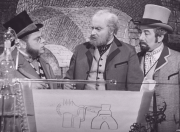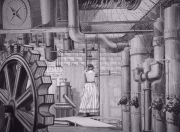 Download Links:
ExtMatrix:
20160112VZ1958RD.part1.ra
20160112VZ1958RD.part2.ra
20160112VZ1958RD.part3.ra
20160112VZ1958RD.part4.ra
20160112VZ1958RD.part5.ra
20160112VZ1958RD.part6.ra
20160112VZ1958RD.part7.ra
20160112VZ1958RD.part8.ra