Posted on December 23, 2012
The Pink Panther Strikes Again (1976)
Comedy | Crime
Charles Dreyfus escapes from the mental asylum and tries to kill Chief Inspector Jacques Clouseau. He doesn't succeed at first, so he takes on another strategy, namely to build a Doomsday machine and demand that someone else kills Jacques Clouseau, or Dreyfus will use the machine to wipe out whole cities and even whole countries… With about 22 assassins from all over the globe on his tail, Clouseau decides to find Dreyfus alone and put him back in the mental asylum.
Starring: Peter Sellers, Herbert Lom, Lesley-Anne Down, Burt Kwouk, Colin Blakely
Director: Blake Edwards
TechInfo:
The.Pink.Panther.Strikes.Again.1976.REPACK.720p.HDTV.x264-DON
RUNTIME…….: 1h:43m:21s
SIZE……….: DVD5
VIDEO CODEC…: x264, 2pass, L4.1
FRAMERATE…..: 23.976 fps
BITRATE…….: Variable ~ 5672 Kbps
RESOLUTION….: 1280×546 (2.35:1)
AUDIO………: English DD 5.1 @ 384 Kbps (from US cap)
SUBTITLES…..: English, Czech
SOURCE……..: 1080p HDTV H.264 DD5.1-CtrlHD (thx garym)
RELEASE DATE..: 02/10/2012
NOTES………: I slowed down the 25 fps video and used 5.1 audio from previous 23.976 fps encode (from US cap). There was a glitch at frames 889-903 (00:00:37) caused by the decoder. I fixed it.
Screenshot:
Source vs Encode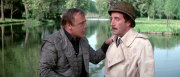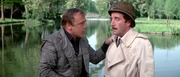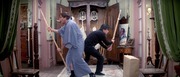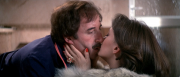 More Screens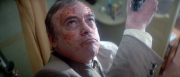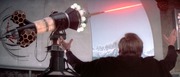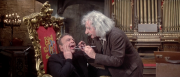 Download Links:
ExtMatrix:
20121223TPPSA1976RD.part1.ra
20121223TPPSA1976RD.part3.ra
20121223TPPSA1976RD.part4.ra