Posted on November 25, 2015
Roger Waters the Wall (2014)
Music
Roger Waters, co-founder and principal songwriter of Pink Floyd, fuses the epic and the personal in Roger Waters The Wall, a concert film that goes well beyond the stage. Based on the groundbreaking concept album, Roger Waters The Wall could be called a concept film: it's a state-of-the-art show that dazzles the senses, combined with an intensely personal road trip that deals with the loss Roger has felt throughout his life due to war. On stage and now on film, Waters has channeled his convictions into his art and his music. With Roger Waters The Wall, Waters – together with his fellow musicians and his creative collaborators – brings audiences an exultant ride of a rock and roll concert, and delivers an unforgettable, deeply emotional experience.
Starring: Roger Waters, Dave Kilminster, Snowy White, G.E. Smith, Jon Carin, Harry Waters, Graham Broad, Robbie Wycoff
Director: Sean Evans, Roger Waters
TechInfo:
Roger.Waters.the.Wall.2014.720p.BluRay.x264.DTS-WiKi
.Plot
TAGLINE……………….: Roger Waters the Wall
GENRE…………………: Music
IMDb RATING……………: 8.7/10 (1,106 votes)
IMDb LINK……………..: http://www.imdb.com/title/tt3970482/
.Release.Info
ENCODER……………….: mengbo @ WiKi
RELEASE DATE…………..: 2015-11-24
RELEASE SIZE…………..: 6.03 GB
SOURCE………………..: EUR 1080p Blu-ray AVC TrueHD 7.1-ESiR
.Media.Info
RUNTIME……………….: 02:12:36 (h:m:s)
VIDEO CODEC……………: x264_L4.1 @ 5000 Kbps
RESOLUTION…………….: 1280×534
FRAME RATE…………….: 23.976 fps
AUDIO CODEC……………: English DTS 5.1 @ 1510 Kbps
SUBTiTLES……………..: CHS_ENG
CHAPTERS………………: Yes
.x264.Info
x264 [info]: profile High, level 4.1 @ pass2
x264 [info]: frame I:1187 Avg QP:10.50 size:132485
x264 [info]: frame P:41865 Avg QP:13.68 size: 51862
x264 [info]: frame B:147701 Avg QP:15.50 size: 17903
x264 [info]: consecutive B-frames: 2.1% 2.2% 7.9% 21.4% 21.2% 34.3% 5.4% 2.5% 3.0%
Track List:
1. "In the Flesh?"
2. "The Thin Ice"
3. "Another Brick in the Wall (Part 1)"
4. "The Happiest Days of Our Lives"
5. "Another Brick in the Wall (Part 2)"
6. "The Ballad of Jean Charles de Menezes"
7. "Mother"
8. "Goodbye Blue Sky"
9. "Empty Spaces"
10. "What Shall We Do Now?"
11. "Young Lust"
12. "One of My Turns"
13. "Don't Leave Me Now"
14. "Another Brick in the Wall (Part 3)"
15. "The Last Few Bricks"
16. "Goodbye Cruel World"
17. "Hey You"
18. "Is There Anybody Out There?"
19. "Nobody Home"
20. "Vera"
21. "Bring the Boys Back Home"
22. "Comfortably Numb"
23. "The Show Must Go On"
24. "In the Flesh"
25. "Run Like Hell"
26. "Waiting for the Worms"
27. "Stop"
28. "The Trial"
29. "Outside the Wall"
Screenshot:
.Comparisons
Source vs. WiKi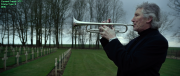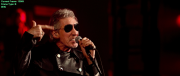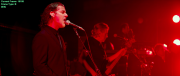 .More.Screens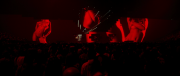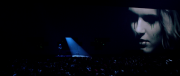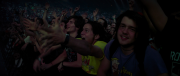 Download Links:
ExtMatrix:
20151125RWTW2014W.part1.ra
20151125RWTW2014W.part2.ra
20151125RWTW2014W.part3.ra
20151125RWTW2014W.part4.ra
20151125RWTW2014W.part5.ra
20151125RWTW2014W.part6.ra
20151125RWTW2014W.part7.ra