Posted on September 22, 2013
Princezna se zlatou hvezdou / The Princess with the Golden Star (1959)
Family | Fantasy | Romance
A Czech fairytale about a princess named Lada who runs away from home in a mouse fur disguise in order to escape an unwanted and forced marriage. She ends up in a neighboring kingdom as a servant in the kitchen. In this Kingdom there is a young King who hold a ball in order to find a possible future wife. Lada decides to appear and they fall in love!
Starring: Marie Kyselková, Stanislav Neumann, Theodor Pistek, Martin Ruzek, Frantisek Smolík, Josef Vinklár, Josef Zíma
Director: Martin Fric
TechInfo:
Princezna.se.zlatou.hvezdou.1959.REPACK.720p.HDTV.x264-DON
RUNTIME…….: 1h:17m:25s
SIZE……….: DVD5
VIDEO CODEC…: x264, 2pass, L4.1
FRAMERATE…..: 25.000 fps
BITRATE…….: Variable ~ 7639 Kbps
RESOLUTION….: 954×720 (4:3)
AUDIO………: Czech DD 2.0 @ 448 Kbps
SUBTITLES…..: English
SOURCE……..: 1080p HDTV H.264 DD2.0-Rambo (thx Rambo)
ČSFD……….: http://www.csfd.cz/film/3145-princezna-se-zlatou-hvezdou/
ČSFD score….: 75% (16.088 votes)
RELEASE DATE..: 21/09/2013
NOTES………: This time with de-logoed new ČT1 HD logo.
Screenshot:
Source vs Encode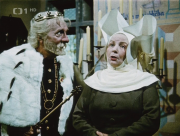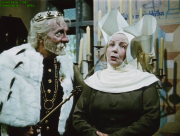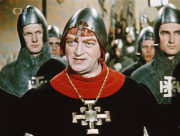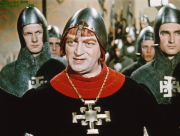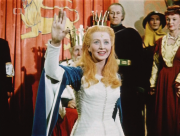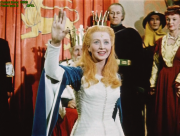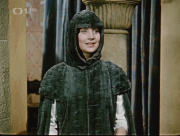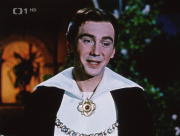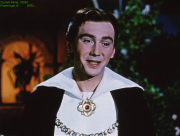 More Screens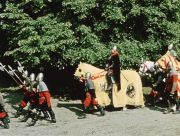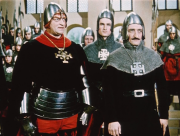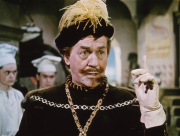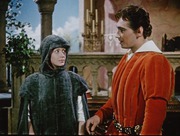 Download Links:
ExtMatrix:
20130922PSZH1959RD.part1.ra
20130922PSZH1959RD.part3.ra
20130922PSZH1959RD.part4.ra
20130922PSZH1959RD.part5.ra