Posted on January 24, 2016
Morozko / Frosty (1964)
Comedy | Family | Fantasy | Romance
Strange Russian fairy tale dealing with a boy and a girl who go through the strangest situations to be with one another. The boy is transformed by a Mushroom Pixie into a bear, and almost baked by an evil witch who controls trees. The girl is given the Cinderella treatment by her mother and her sister who is jealous of her long braided hair. Jack Frost himself doesn't appear until late in the movie.
Starring: Aleksandr Khvylya, Natalya Sedykh, Eduard Izotov, Inna Churikova, Pavel Pavlenko, Vera Altayskaya, Georgiy Millyar
Director: Aleksandr Rou
TechInfo:
Morozko.1964.720p.HDTV.x264-DON
RUNTIME…….: 1h:18m:50s
SIZE……….: 3.77 GB
VIDEO CODEC…: x264, CRF16, L4.1
FRAMERATE…..: 25.000 fps
BITRATE…….: Variable ~ 6412 Kbps
RESOLUTION….: 986×720 (4:3)
AUDIO………: Russian DD 5.1 @ 448 Kbps (from R2 DVD)
SUBTITLES…..: English, Czech
CHAPTERS……: Yes
SOURCE……..: 1080p HDTV H.264 DD5.1
ČSFD……….: http://www.csfd.cz/film/33582-mrazik/
ČSFD score….: 75% (32 086 votes)
RELEASE DATE..: 23/01/2016
NOTES………: Nova HD logo can't be removed.
Screenshot:
Source vs Encode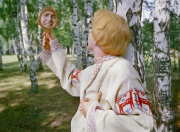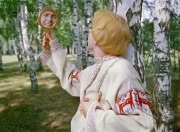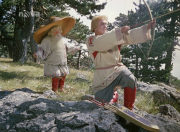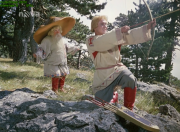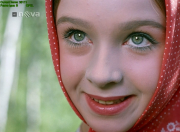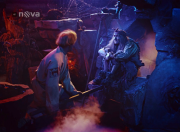 More Screens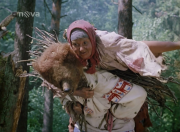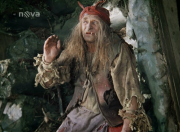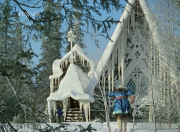 Download Links:
ExtMatrix: