Posted on February 14, 2013
Limonádový Joe aneb Koňská opera / Lemonade Joe (1964)
Adventure | Comedy | Musical | Romance | Western
Satirising the American Western genre, Lemonade Joe is a clean-living gunfighter who drinks only Kolaloka lemonade and takes on a town full of whiskey-drinking cowboys. It is a musical comedy parodying the old silent westerns, with colour tinting, sped up fight scenes including the obligatory breaking banister.
Starring: Karel Fiala, Rudolf Deyl, Milos Kopecký, Kveta Fialová, Olga Schoberová
Director: Oldrich Lipský
TechInfo:
Limonadovy.Joe.aneb.Konska.opera.1964.720p.BluRay.x264-DON
RUNTIME…….: 1h:39m:23s
SIZE……….: 5.15 GB
VIDEO CODEC…: x264, CRF17.7, L4.1
FRAMERATE…..: 23.976 fps
BITRATE…….: Variable ~ 7222 Kbps
RESOLUTION….: 1280×508 (2.50:1)
AUDIO………: Czech AAC 2.0 @ 203 Kbps
SUBTITLES…..: English, Czech
SOURCE……..: 1080p Blu-ray AVC DTS-HD MA 2.0
ČSFD……….: http://www.csfd.cz/film/5991-limonadovy-joe-aneb-konska-opera/
ČSFD score….: 87% (28.320 votes)
RELEASE DATE..: 14/02/2013
NOTES………: Dirty lines all around fixed with AutoDLF.
Screenshot:
Source vs Encode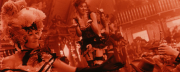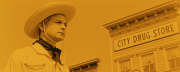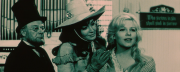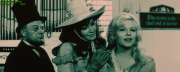 More Screens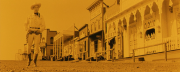 Download Links:
ExtMatrix:
20130214LJAKO1964D.part1.ra
20130214LJAKO1964D.part2.ra
20130214LJAKO1964D.part3.ra
20130214LJAKO1964D.part4.ra
20130214LJAKO1964D.part5.ra
20130214LJAKO1964D.part6.ra