Posted on October 12, 2015
Grimm (TV Series 2011-2017)
Drama | Fantasy | Horror | Mystery
Remember the fairy tales your parents used to tell you before bedtime? Those weren't stories — they were warnings. Nick Burkhardt thought he prepared himself for the realities of working as a homicide detective until he started seeing things he couldn't quite explain. When his ailing Aunt Marie arrives, Nick's life turns upside down when she reveals they are descendants of an elite group of hunters, also known as "Grimms," who fight to keep the balance of humanity safe from the supernatural creatures of the world. As Nick digs deeper into her past, he realizes that he will have to shoulder the responsibility of his ancestors — and contend with a larger-than-life mythology of the Brothers Grimm that is now all too real.
Starring: David Giuntoli, Russell Hornsby, Silas Weir Mitchell, Sasha Roiz, Reggie Lee, Elizabeth Tulloch, Bree Turner, Claire Coffee
Creator: Stephen Carpenter, David Greenwalt, Jim Kouf
TechInfo:
Grimm.S04.720p.BluRay.DTS.x264-EbP
RUNTiME…………: 42mn 58s
FiLE SiZE……….: 2.50 GiB
ViDEO CODEC……..: x264, crf, High@L4.1
FRAMERATE……….: 23.976 fps
ViDEO BiTRATE……: 6647 Kbps
ASPECT RATiO…….: 16:9
RESOLUTiON………: 1280×720
AUDiO 1…………: English DTS @ 1509Kbps
SUBTiTLES……….: English (.srt)
CHAPTER…………: Included
SOURCE………….: Grimm S04 1080p Blu-ray AVC DTS-HD MA 5.1-Monarchy (thanks HDheater)
RELEASE DATE…….: 10/03/2015
RELEASE NOTES……: None
ENCODER…………: Ya Boy 58!
This pack contains:
Grimm.S04E01.Thanks.for.the.Memories.720p.BluRay.DTS.x264-EbP
Grimm.S04E02.Octopus.Head.720p.BluRay.DTS.x264-EbP
Grimm.S04E03.The.Last.Fight.720p.BluRay.DTS.x264-EbP
Grimm.S04E04.Dyin.On.A.Prayer.720p.BluRay.DTS.x264-EbP
Grimm.S04E05.Cry.Luison.720p.BluRay.DTS.x264-EbP
Grimm.S04E06.Highway.of.Tears.720p.BluRay.DTS.x264-EbP
Grimm.S04E07.The.Grimm.Who.Stole.Christmas.720p.BluRay.DTS.x264-EbP
Grimm.S04E08.Chupacabra.720p.BluRay.DTS.x264-EbP
Grimm.S04E09.Wesenrein.720p.BluRay.DTS.x264-EbP
Grimm.S04E10.Tribunal.720p.BluRay.DTS.x264-EbP
Grimm.S04E11.Death.Do.Us.Part.720p.BluRay.DTS.x264-EbP
Grimm.S04E12.Maréchaussée.720p.BluRay.DTS.x264-EbP
Grimm.S04E13.Trial.by.Fire.720p.BluRay.DTS.x264-EbP
Grimm.S04E14.Bad.Luck.720p.BluRay.DTS.x264-EbP
Grimm.S04E15.Double.Date.720p.BluRay.DTS.x264-EbP
Grimm.S04E16.Heartbreaker.720p.BluRay.DTS.x264-EbP
Grimm.S04E17.Hibernaculum.720p.BluRay.DTS.x264-EbP
Grimm.S04E18.Mishipeshu.720p.BluRay.DTS.x264-EbP
Grimm.S04E19.Iron.Hans.720p.BluRay.DTS.x264-EbP
Grimm.S04E20.You.Dont.Know.Jack.720p.BluRay.DTS.x264-EbP
Grimm.S04E21.Headache.720p.BluRay.DTS.x264-EbP
Grimm.S04E22.Cry.Havoc.720p.BluRay.DTS.x264-EbP
Screenshot:
Source vs EbP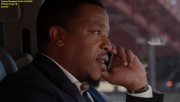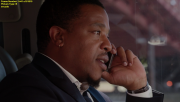 More Screens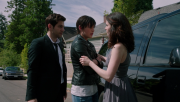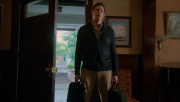 Download Links:
ExtMatrix:
Grimm.S04E01.Thanks.for.the.Memories.720p.BluRay.DTS.x264-EbP.mkv
Grimm.S04E02.Octopus.Head.720p.BluRay.DTS.x264-EbP.mkv
Grimm.S04E03.The.Last.Fight.720p.BluRay.DTS.x264-EbP.mkv
Grimm.S04E04.Dyin.On.A.Prayer.720p.BluRay.DTS.x264-EbP.mkv
Grimm.S04E05.Cry.Luison.720p.BluRay.DTS.x264-EbP.mkv
Grimm.S04E06.Highway.of.Tears.720p.BluRay.DTS.x264-EbP.mkv
Grimm.S04E07.The.Grimm.Who.Stole.Christmas.720p.BluRay.DTS.x264-EbP.mkv
Grimm.S04E08.Chupacabra.720p.BluRay.DTS.x264-EbP.mkv
Grimm.S04E09.Wesenrein.720p.BluRay.DTS.x264-EbP.mkv
Grimm.S04E10.Tribunal.720p.BluRay.DTS.x264-EbP.mkv
Grimm.S04E11.Death.Do.Us.Part.720p.BluRay.DTS.x264-EbP.mkv
Grimm.S04E12.Maréchaussée.720p.BluRay.DTS.x264-EbP.mkv
Grimm.S04E13.Trial.by.Fire.720p.BluRay.DTS.x264-EbP.mkv
Grimm.S04E14.Bad.Luck.720p.BluRay.DTS.x264-EbP.mkv
Grimm.S04E15.Double.Date.720p.BluRay.DTS.x264-EbP.mkv
Grimm.S04E16.Heartbreaker.720p.BluRay.DTS.x264-EbP.mkv
Grimm.S04E17.Hibernaculum.720p.BluRay.DTS.x264-EbP.mkv
Grimm.S04E18.Mishipeshu.720p.BluRay.DTS.x264-EbP.mkv
Grimm.S04E19.Iron.Hans.720p.BluRay.DTS.x264-EbP.mkv
Grimm.S04E20.You.Dont.Know.Jack.720p.BluRay.DTS.x264-EbP.mkv
Grimm.S04E21.Headache.720p.BluRay.DTS.x264-EbP.mkv
Grimm.S04E22.Cry.Havoc.720p.BluRay.DTS.x264-EbP.mkv