Posted on October 14, 2013
Fear and Loathing in Las Vegas (1998)
Adventure | Comedy
Journalist Raoul Duke and his lawyer Dr. Gonzo drive from LA to Las Vegas on a drugs binge. They nominally cover news stories, including a convention on drug abuse, but also sink deeper into a frightening psychedelic otherworld. As Vietnam, Altamont and the Tate killings impinge from the world of TV news, Duke and Gonzo see casinos, reptiles and the American dream.
Starring: Johnny Depp, Benicio del Toro, Tobey Maguire, Ellen Barkin, Gary Busey, Christina Ricci
Narrator: Johnny Depp
Director: Terry Gilliam
TechInfo:
Fear.and.Loathing.in.Las.Vegas.1998.Criterion.Collection.720p.BluRay.x264-WiKi
.Plot
TAGLINE……………….: Fear And Loathing In Las Vegas
GENRE…………………: Adventure | Comedy
IMDb RATING……………: 7.6/10 (161,500 votes)
IMDb LINK……………..: http://www.imdb.com/title/tt0120669/
.Release.Info
ENCODER……………….: dong1010
RELEASE DATE…………..: 2013-10-09
RELEASE SIZE…………..: 6.56 GiB
SOURCE………………..: BluRay Criterion Collection 1080p AVC DTS-HD MA5.1-CHDBits
.Media.Info
RUNTIME……………….: 1h:58m:13s
VIDEO CODEC……………: x264: 2pass-L4.1 @ 7300 Kbps
RESOLUTION…………….: 1280×544
DISPLAY ASPECT RATIO……: 2.35:1
FRAME RATE…………….: 23.976 fps
AUDiO CODEC……………: English DD5.1 @ 640 Kbps
.x264.Info
x264 [info]: profile High, level 4.1
x264 [info]: frame I:1102 Avg QP:14.68 size:151960
x264 [info]: frame P:38053 Avg QP:17.40 size: 66780
x264 [info]: frame B:130910 Avg QP:19.67 size: 28730
x264 [info]: consecutive B-frames: 1.9% 2.8% 10.4% 22.1% 17.6% 36.0% 4.7% 2.4% 2.1%
Screenshot:
.Comparisons
Source vs.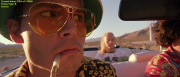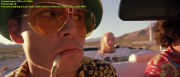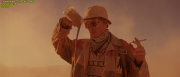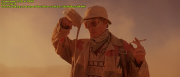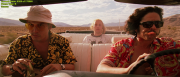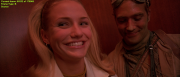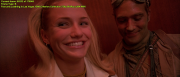 .More.Screens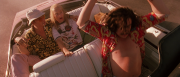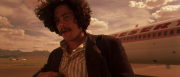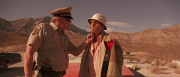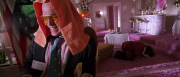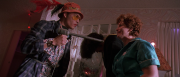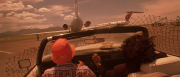 Download Links:
ExtMatrix:
20131014FALILV1998CCW.part3.ra
20131014FALILV1998CCW.part7.ra
20131014FALILV1998CCW.part3.ra
20131014FALILV1998CCW.part7.ra