Posted on February 17, 2013
Crime Busters / I due superpiedi quasi piatti (1977)
Action | Adventure | Comedy | Crime
Through an improbable series of events and an impossibly bungled supermarket hold-up, down on their luck con men Matt and Wilbur find themselves working with the Miami police force. As they patrol the streets of the city, their main job becomes trying to break the hold of the city's street gangs, including one group of teens in old movie-gangster style clothes, led by a kid named Geronimo who dresses in full Indian warrior regalia.
Starring: Terence Hill, Bud Spencer, David Huddleston, Luciano Catenacci, Ezio Marano
Director: Enzo Barboni
TechInfo:
Crime.Busters.1977.RERiP.720p.BluRay.x264-DON
RUNTIME…….: 1h:54m:29s
SIZE……….: 9.05 GB
VIDEO CODEC…: x264, 2pass, L4.1
FRAMERATE…..: 23.976 fps
BITRATE…….: Variable ~ 11000 Kbps
RESOLUTION….: 1278×720 (16:9)
AUDIO………: Italian FLAC 2.0 @ 328 Kbps
AUDIO 2…….: English FLAC 2.0 @ 302 Kbps (external)
SUBTITLES…..: Bulgarian, Czech, German, Greek, Hungarian, Italian, Portuguese, Swedish
CHAPTERS……: Yes
SOURCE……..: 1080p GER Blu-ray AVC DTS-HD MA 2.0 (thx kA)
RELEASE DATE..: 16/02/2013
NOTES………: Encode from new German source which has tons more details. This source doesn't have that huge colour boost like the old source (it may seem bit washed out in direct comparison, but it looks just fine during watching and colours are more natural). I used 2.0 audio from new source, the old 5.1 was pretty much 3.0 and was upmixed in the first place. English audio is included as external file.
Screenshot:
Source vs Encode
More Screens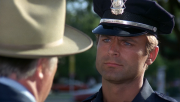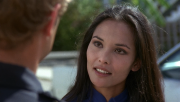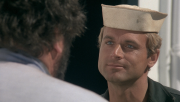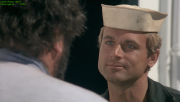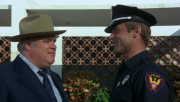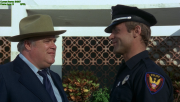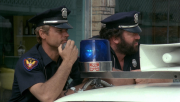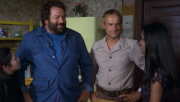 Download Links:
ExtMatrix:
20130217CB1977RD.part01.ra
20130217CB1977RD.part02.ra
20130217CB1977RD.part03.ra
20130217CB1977RD.part04.ra
20130217CB1977RD.part05.ra
20130217CB1977RD.part06.ra
20130217CB1977RD.part07.ra
20130217CB1977RD.part08.ra
20130217CB1977RD.part09.ra
20130217CB1977RD.part10.ra