Posted on May 14, 2016
První den mého syna / Chance Meeting (1965)
Drama
Wandering around wine bars and pubs drinking, thirty-year old worker Oldrich (Petr Kostka), who is celebrating the birth of his son, meets a seventeen-year old lad called Yellow T-shirt Boy (Vladimír Pucholt). Yellow T-shirt Boy is a problematic young man. Forced to leave his job because he kept provoking conflicts, he now finds some satisfaction as a member of a gang led by the failed actor Ancek (Ludek Munzar). He gets no support at home either; his father has vanished without a trace and his mother has been unable to cope. Oldrich learns all this in the small hours of the following day, after waking up next to Yellow T-shirt Boy sobering-up station. The new father is so moved by the young man's life that he starts taking care of the boy.
Starring: Petr Kostka, Vladimír Pucholt, Ludek Munzar, Klára Babrajová, Ladislav Suchánek, Helena Kruzíková
Director: Ladislav Helge
TechInfo:
Prvni.den.meho.syna.1965.720p.HDTV.x264-DON
RUNTIME…….: 1h:33m:38s
SIZE……….: 4.76 GB
VIDEO CODEC…: x264, CRF17.5, L4.1
FRAMERATE…..: 25.000 fps
BITRATE…….: Variable ~ 7089 Kbps
RESOLUTION….: 986×720 (4:3)
AUDIO………: Czech MP2 2.0 @ 192 Kbps
SUBTITLES…..: n/a
SOURCE……..: 1080p HDTV H.264 MPA2.0-PetrS (thx petr s)
ČSFD……….: http://www.csfd.cz/film/204752-prvni-den-meho-syna/
ČSFD score….: 70% (203 votes)
RELEASE DATE..: 12/05/2016
NOTES………: De-logoed ČT2 HD logo. English subtitles don't exist!
Screenshot:
Source vs Encode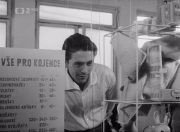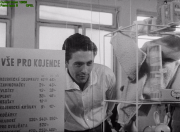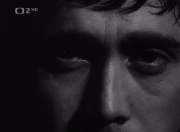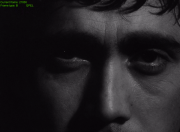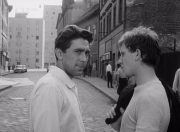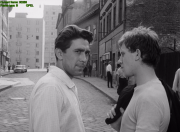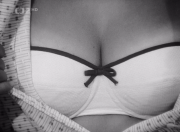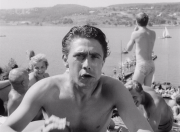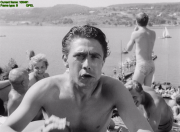 More Screens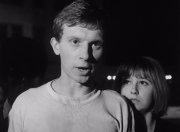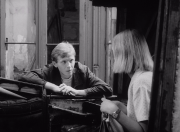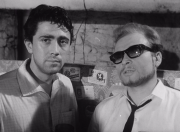 Download Links:
ExtMatrix:
20160514PDMS1965D.part1.ra
20160514PDMS1965D.part2.ra
20160514PDMS1965D.part3.ra
20160514PDMS1965D.part4.ra
20160514PDMS1965D.part5.ra
20160514PDMS1965D.part6.ra